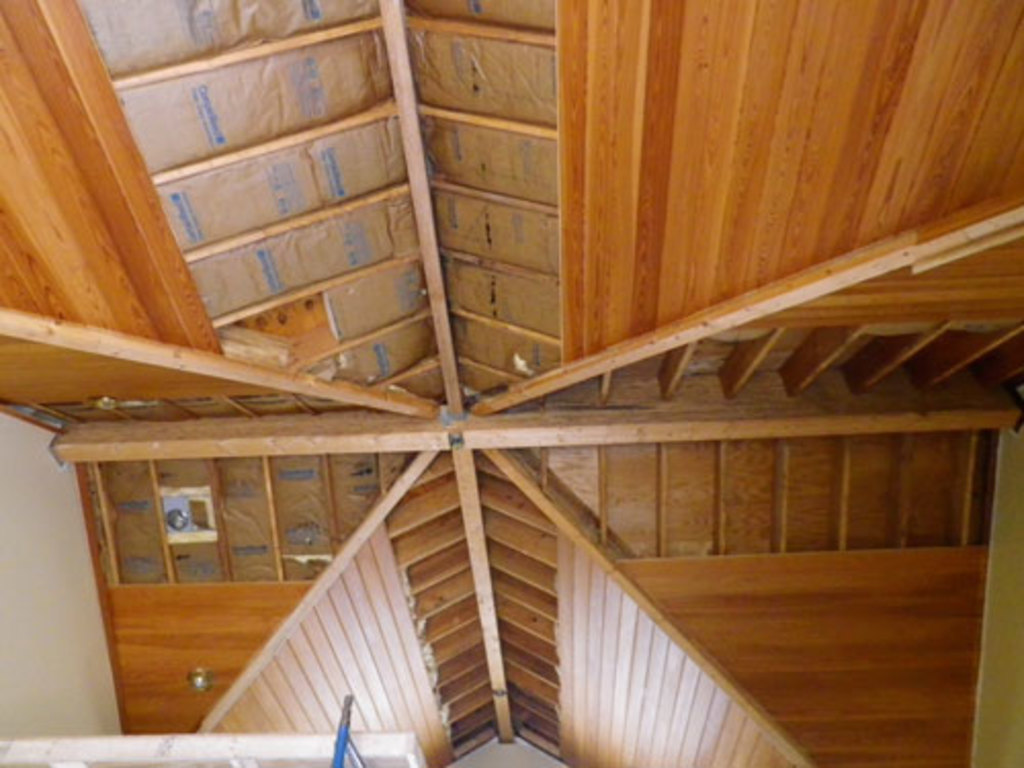 Are you concerned about the air quality of your office, store, or other commercial building? Do you suspect that airborne mold spores may be making people sick or triggering allergic reactions? The first step to clearing up the problem is hiring an experienced commercial mold detection company. At Sani Tech Environmental in Port St. Lucie, our certified mold inspection team has more than 13 years of experience and the latest mold detection techniques to provide your business with the accurate test results you need. Call us today for a free estimate!
The presence of mold in your commercial building not only creates an unhealthy environment for employees, customers, and visitors, but it's also a sign that excessive moisture, humidity, or water leaks may be causing structural damage to occur. Having us perform a mold inspection on your premises not only makes sense from a health standpoint, but also from a building maintenance perspective. Although insurance can often defray or even cover the cost of commercial mold remediation, you can minimize your potential costs and disruption by having the problem corrected before it gets worse. We'd be happy to schedule a comprehensive commercial mold inspection at your convenience.
Trusted Mold Professionals
For commercial properties, there are substantial personnel well-being, productivity, and risk management concerns when it comes to mold contamination in your premises. At Sani Tech Environmental, we're proud to provide precision mold inspection and mitigation services to find and alleviate these risks for your business or other commercial space. We've worked with numerous governmental, corporate, industrial, and educational facilities in the area, and we're standing by to provide you with the same careful, thorough mold detection. Our past clients include:
U.S. Department of Justice
Federal Bureau of Prisons
U.S. Air Force
St. Lucie County, Fl.
City of Miami Fire Dept.
Sparton Electronics
Verizon Wireless
Hunter Warfield
Subway
University of South Florida
Edison State College
Mold Testing for Businesses
With up-to-date training and certification from the National Organization of Remediators and Mold Inspectors, our specialists are well versed in the latest sampling techniques and mold testing technologies. Our services include mold inspection, investigation, and certified reporting, and use a wide variety of methods to provide you with precise and professional results, including:
Air-O-Cell sampling kits for the rapid collection of mold spores and particulates
Infrared thermal imaging, moisture meters, and indoor air quality meters
Test sampling using swabs, tape lifts, and other techniques
At Sani Tech Environmental, we're highly qualified to test your property for mold, moisture, and the presence of volatile organic compounds (VOCs). Our primary objective as a mold inspection company is to help you identify the source and extent of your mold contamination problems. You'll find our mold detection methods to be based on industry best practices and cutting-edge technology. Our prices are also among the lowest in the Port St. Lucie area. For a free estimate and more details on our commercial mold testing services, call or e-mail us now!
When you choose Sani Tech Environmental, you'll not only be pleased with our exceptional warranties, but you'll also appreciate our unwavering commitment to customer satisfaction. Don't hesitate to contact us for more information today.